Learn history and have fun? Of course! This week we bring you three hilarious stories to discover the life and work of two great artists and learn our story. There are also adventures, but we will also talk about peace, emotions, legality and sharing. Finally a challenge with the Dynamo Camp guys. Have fun!
Books for 4 year olds
A glass full of emotions
by Deborah Marcero
Publisher: Terre di Mezzo
Fear, anger, jealousy. What would life be like if all emotions could be locked in a jar? But how big should this glass be?
Books for 5 year olds
Growing Up Inventions
by Job van Gelder
Publisher: Terre di Mezzo
When I grow up I want to be an astronaut, or rather a pirate. I've changed my mind, I want to collect treasure or race cars…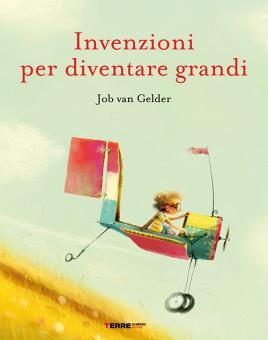 Books for 6 year olds
The Little Book of Legality
by Geronimo Stilton
Publisher: Piemme
Someone is threatening Topazia! Something must be done. This is how my journey towards legality began, to talk about respect for the rules and for others, commitment, honesty, responsibility and above all sharing!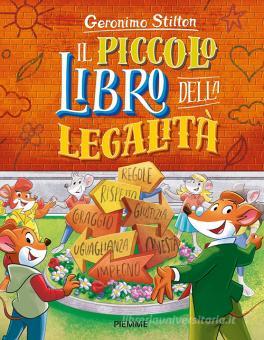 Books for 7 year olds
The new adventures (even more incredible) of intrepid socks
by Justyna Bednarek
Publisher: Salani
Where did the socks go in the washing machine? Mismatched socks love freedom! And this time it's better if they hurry up and escape from the hole under the washing machine: after the disappearance of the last, beloved sock, the daddy seems determined to finally clog the only escape route that socks have.
Books for 8 year olds
Charlie becomes a T-Rex
by Sam Copeland
Publisher: Salani
Not only does Charlie continue to turn into totally random animals, but his father's job is in jeopardy and his entire family may have to move in with Aunt Brenda (who has seventeen cats and a wooden leg). As if that wasn't enough, he has become a dove and can't become human again!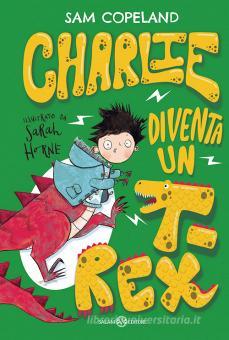 Books for 9 year olds
Cion Cion Blu
by Pinin Carpi
Publisher: Piemme
Cion Cion Blu is a Chinese peasant wearing only blue and orange; He has an all blue cat and an all orange dog. One night the snow covers all his orange trees with white flakes: how good orange juice! To sell it in the market, Cion Cion Blu sets out…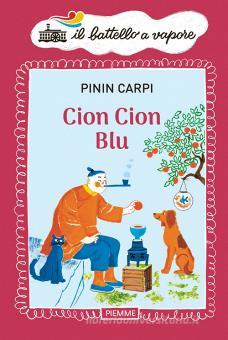 Stories for girls and boys who dream of peace. To build a better world together
by GL Marvel
Publisher: Salani
How was the symbol of peace born? Which songs have become hymns of peace? Why is the Day of Peace celebrated at school on January 30? Can you name five monuments dedicated to peace? Do you know the Universal Declaration of Human Rights? The answer to all these questions can be found in the very rich pages of this book.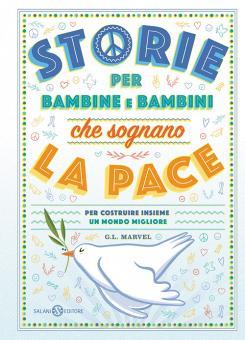 Books for 10 year olds
Leonardo was cool
by Annalisa Strada
Publisher: Piemme
Here is Leonardo Da Vinci's somewhat garrulous biography and a not-too-synthetic version of his extraordinary exploits: if you know it, you can understand the reasons why we still say about him to this day… "But, what an extraordinary fellow! ".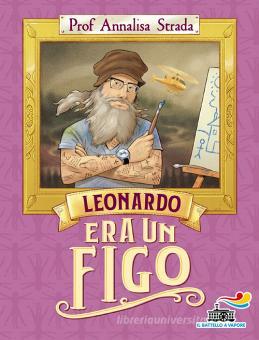 All the secrets of the Colosseum. A day in ancient Rome
by Massimo Polidoro
Publisher: Piemme
Did you know that all the stone used to build the Colosseum weighs as much as 1900 airplanes? That the arena was once flooded for a naval battle? That in the Middle Ages there was a suitable place to summon demons? And that at some point they turned it into a dung yard?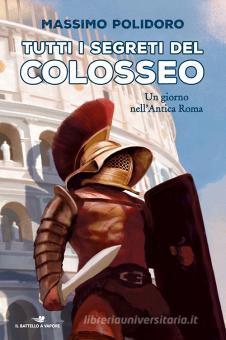 Books for 11 year olds
The bonfires in Luna's eyes
by Luigi Dal Cin
Publisher: Rizzoli
After a few years in America, Anguilla returns to her childhood village in the Langhe. Anguilla feels invisible. In his father's eyes only focused on studies and career. Who can help her grow and discover puberty?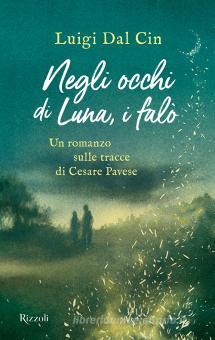 Books for 12 year olds
Michelangelo's Adventures
by Costantino D'Orazio
Publisher: Piemme
Restless, confident, courageous, since childhood Michelangelo Buonarroti harbored a desire: to tell stories and emotions through sculptures, paintings and frescoes. Michelangelo is a boy with a big heart, a generous brother, an attentive son, a teacher who loves adventure and is not afraid to take life's risks.
Books for 14 year olds
frost in the heart. What if Elsa and Anna lost their past? A twisted story
by Calonita Jen
Publisher: Disney Libri
What would have happened if Elsa and Anna had been separated as children and forced to forget each other? The story of the novel Frost in the heart is an alternative to the classic.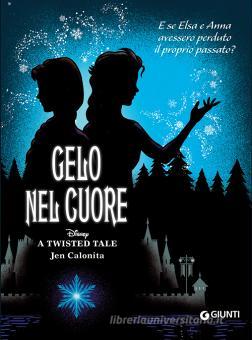 Dynamo Camp 2022
THE SUMMER OF NERF 2022 BEGINS AND #SCATENAILDIVERTIMENTO
Nerf donates Super Soaker Blasters to Dynamo Camp to add a fun tool to recreational therapy practiced in water. But not only that, once school is over and summer has begun, the selections will begin for the highly anticipated Nerf Challenge 2022: the final for the title of Italian Champion on July 16th in Rimini.
In Italy alone, more than 10,000 minors suffer from serious or chronic diseases every year. Giving children with disabilities the opportunity to try activities with accessible and ideal equipment to safely entertain everyone guarantees unique advantages: boys and girls, and consequently their families, experience new stimuli in a playful and carefree moment. With this intention, the Super Soakers, the Nerf water jets, become a tool of fun and inclusion for the many guests of the magnificent Dynamo campsite in Limestre (Pistoia), an equipped oasis of over 900 hectares affiliated with the WWF. In fact, throughout the summer of 2022, the Nerf blasters will be used in the poolside recreational therapy activities that the Dynamo Camp Onlus Foundation has been practicing for over 15 years. This marks the start of the Summer of Nerf 2022, the official hashtag is #ScatenaIlDivertimento: parents and children can share their unforgettable and fun moments with Nerf blasters on all social networks, while supporting the Super Soaker initiative in favor of Dynamo Camp. The selection in the best toy shops of the peninsula is already underway, the final is scheduled for Saturday 16 July: the coveted title of Italian champion is at stake. It will be one of the main events of Joy Rimini, the summer festival that runs from July 14th to 17th and is dedicated to pop culture, gaming in all its forms, the world of comics and the cosplay phenomenon. The special guests of the grand final, in addition to the very lucky qualifiers of the Nerf Challenge, will be some children of the Dynamo Camp who will live with their families a day of friendship, fun and inclusion thanks to the game, a universal language that unites and united .